Photos on this site maybe Links or roll over images
Jake had a "Good Deal" as it was the first production prototype.
It was installed and commissioned March 2011 the studio is in use 6 days a week
The electric furnace has been running continuously costing around £75pw.
The Energy efficient GloryHole Lehr Combo 1 x 47kg LPG gas bottle in 10 days that's £1.800.00 per year. All others use 1/2 bottle a day that's £9.165.00 per year.
20kg Round Electric Studio Glass Pot Furnace, foot opening, pneumatic lid – Vertex electronic programmer
Energy efficient GloryHole Lehr Combo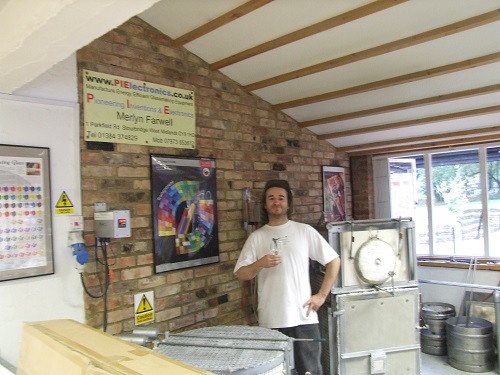 Jake does different short courses
"The aim of an exciting one day course is for you to learn the basic techniques of working with hot glass. No experience will be necessary for the student to have this rare insight and opportunity to work with this magical medium. You will have the rare and unique opportunity to make a bowl, plate, vase or tumbler to your design incorporating colour, shape and form as desired".
On one of these short courses you will be using our equipment. If you then decide to order equipment from us we will deduct the cost of the short course
The glass making equipment is very compact and Jake's whole studio fits into the space shown below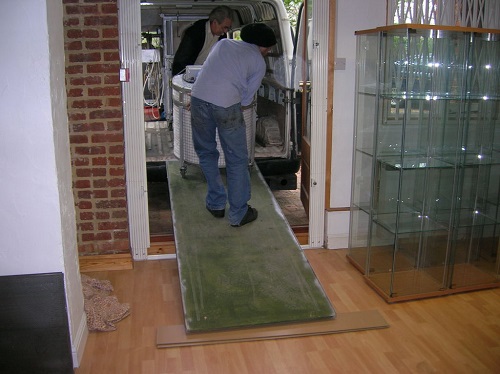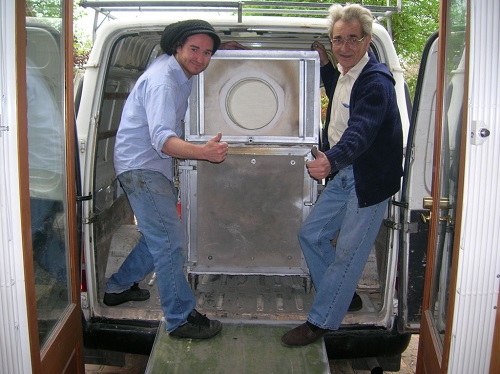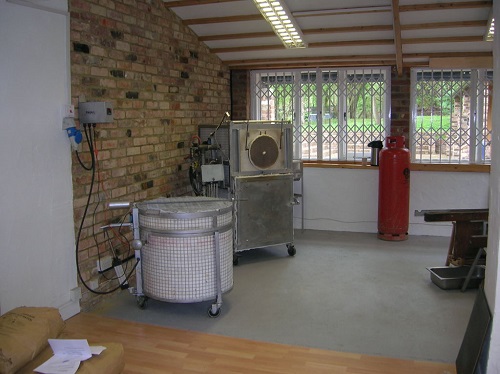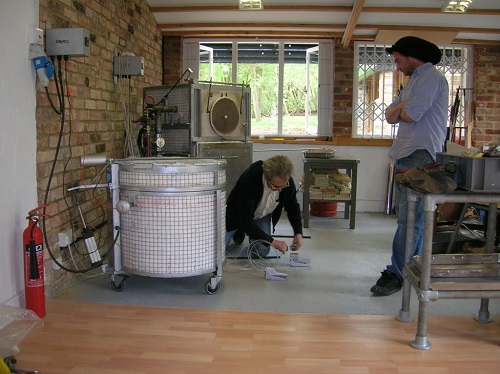 Roll Over Image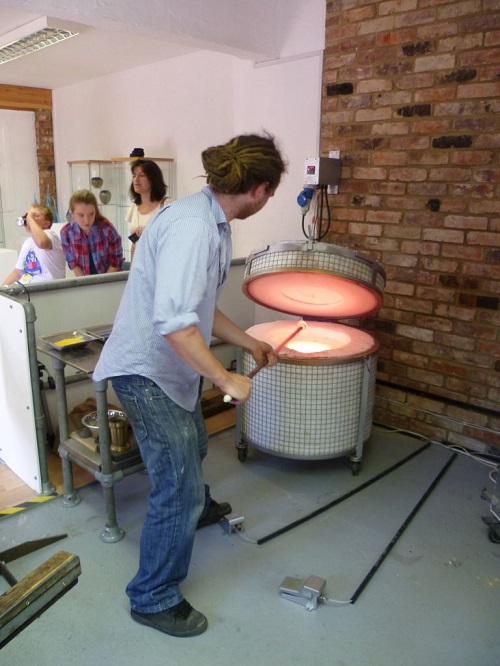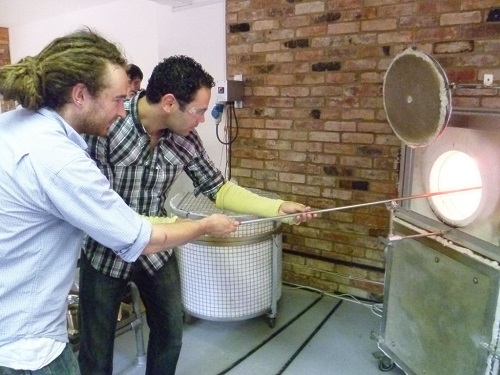 Jake does short courses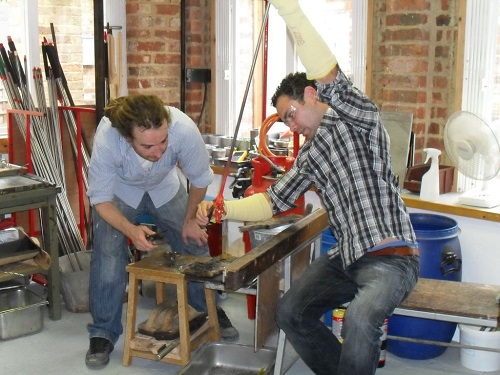 Below is some glass produced by Jake out of the Combo